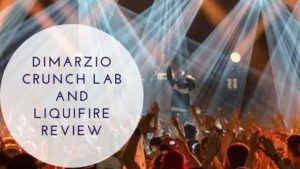 This post is my honest DiMarzio CrunchLab and LiquiFire Review. The pick up set  DiMarzio DP228 (Crunchlab) bridge, and DP227(LiquiFire) neck, is one of the most popular sets of pickups I have installed on customer's guitars. I have also installed these pickups on my personal guitars. I have been modifying and repairing guitars for more than 17 years.
What is Crunchlab and LiquiFire Pickups?
It is nice to note that these pickup sets have the reputation as the longest John Petrucci of Dream Theater ever used. It took him a very long time to switch to his new signature  Illuminator Pickups.
I have installed this pickup sets on Fender Stratocasters, Ibanez, Jacksons and a Fender Squier Stratocaster. All have positive results, especially on the Fender Squier Stratocaster. The stock pickups on the Squier are so iffy, and it is the reason why there is a tremendous improvement after the installation.
DiMarzio Crunchlab and LiquiFire Review
Summary
Name: DiMarzio Cruchlab and LiquiFire Set
Manufacturer: DiMarzio
Price: $149
Pros: Good all around pickup
Cons: Nothing to mention
Star Rating: 4.5/5
Pros
What I love most on these pickups, is how it handles coil splitting. I love the sound of the LiquiFire on  parallel mode. Parallel means both coils are connected in parallel instead of the default series connection.
Both pickups handle single coil applications as well. Both coils on both pickups are superb when used as single coil pickups.
This pickup set complement each other as they are well balanced. One of my Ibanez Jems has these set while another Jem has only the LiquiFire on the neck. I have no plans to change pickups as they suit my needs.
I wired these pickups using two push-pull knobs and a pickup and a three-way selector switch. I have a full humbucker, parallel humbucker, single coil North and single coil South option. North means the coil close to the neck while South means closer to the bridge.
These pickups play so well clean, and the overdriven sound is top notch. I have a DiMarzio Gravity Storm on the bridge on one of my Jems, but the CrunchLab is still my favorite bridge pickup.
Cons
Nothing to mention
Price
The set is priced at $ 149 and I think it is a good deal.
Conclusion
Overall this is a well-rounded pickup set, and it is a very worthy upgrade. If you want to sound closer to John Petrucci's Musicman JP6, this is the pickup installed.
So upgrade now and be impressed.
At a Glance
DiMarzio Crunchlab and LiquiFire Review
Summary
Name: DiMarzio Cruchlab and LiquiFire Set
Manufacturer: DiMarzio
Price: $149
Pros: Good all around pickup
Cons: Nothing to mention
Star Rating: 4.5/5