Welcome to my gear page.  It has been my dream to build my dream guitar myself. These have been my personal guitar projects. I consider this as a gift for myself after long years of customizing guitars.  I have already numerous offers, but my wife don't want me to sell these babies. This is the latest project for myself and for sure this will stay for some time. I run out of ideas for upgrades. Lol. I will still do projects for other people, though.
This is a highly modified Ibanez Jem. The neck has super jumbo stainless frets with upgraded Floyd  Rose Nut.  The body is basswood with  Zebrawood top and Maple in the back. I was not impressed with the grain so I painted it over.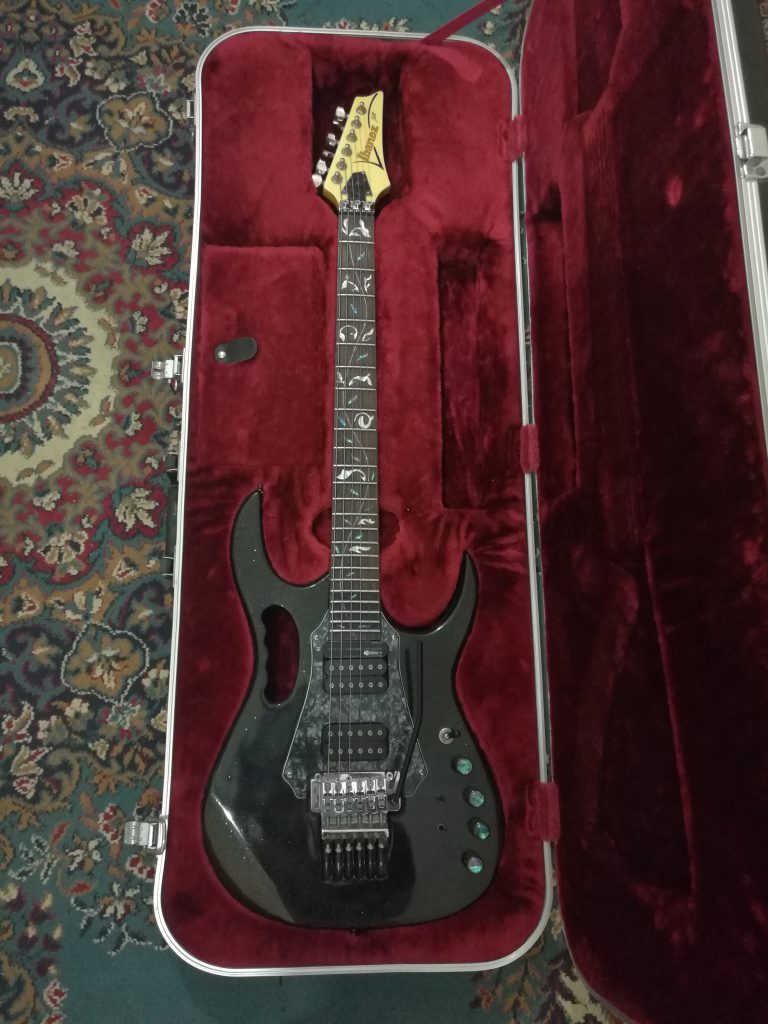 The electronics are top notch. Vishay Sprague guitar tone caps, silver coated wires and Bournes push-pull potentiometers. Pickup selection is full humbucker, parallel humbucker, single coil north and single coil south. The tone and volume knobs got Abalone tops.
The pickups are DiMarzio Gravity Storm on the Bridge and DiMarzio CrunchLab on the Neck. The saddles have Graphtech Ghost piezo pickups for studio quality acoustic tone, AKA John Petrucci of Dream Theater and for MIDI purposes if required. I did not install the pre-amp though because I don't need MIDI.
This guitar is also equipped with a Fernandes Sustainer FSK –401. The one used by Steve Vai and Neil Schon and The Edge of U2. You can have all the sustain you want until the battery runs out. This one really gives a twist on your improvisation solos.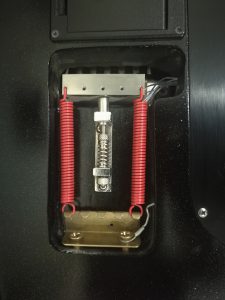 The bridge is an FU- Tone bridge by Adam Reiver with stainless hardware and Titanium String Blocks and Titanium  Tone Block.
Nothing is spared. It has heavy duty noiseless springs, brass spring claw, and a Blackbox Trem Stabilizer. This guitar plays like a dream and the neck is so slick because of the super jumbo stainless steel frets.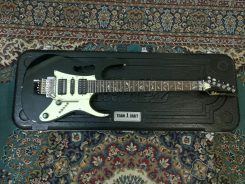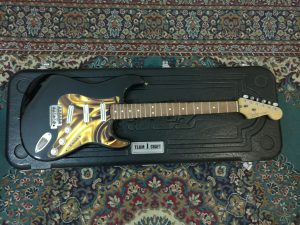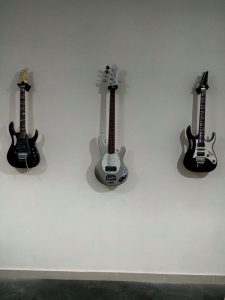 Thanks for visiting my gear page.