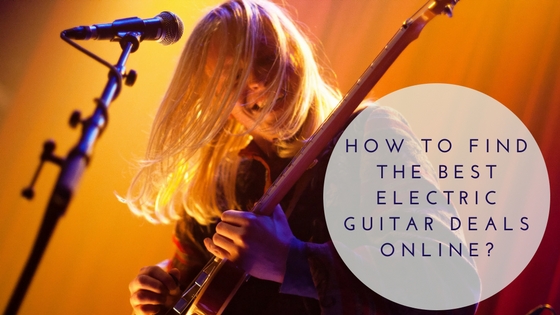 How to find the best electric guitar deals online? You came to the right place to know how to find the best electric guitar deals after reading my post.
As a guitar player and technician for so many years, and as an avid web surfer I have gathered some good information on where to find your next guitar.
I would like to share it here to help people make a more informed decision in buying their next guitar. So read on, and I will explain it further.
As you can see, online shopping is popular these days. As a matter of fact, a lot of offline stores are closing, or they go online to survive as people tend to do more shopping online.
Why is it Better to Shop Online?
The reason is it is cheaper to run an online business than a brick and mortar business. In some cases, taxation comes into play. There are certain cases that an online purchase is tax-free. I will explain it further later on.
If you live in the mainland US, you have the option of having your purchases shipped by USPS or other couriers with insurance options at a very good price.
Where is the Best Place to Shop Online?
There are two that I recommend. It is Amazon and eBay.
On Amazon:
There are so many guitar stores/merchants that sell their guitars on Amazon with a better price
If you live in the mainland US, Amazon will ship it free if you are a Prime Member.
There are tax-free purchases ( so be sure to check it out before you hit the buy button)
When you do the search on Amazon, make sure you have the correct guitar model and brand. On the results,  do not buy right away the guitar on the number one spot. Compare it with the others on the list and go for the lowest price, tax-free and free shipping.
Compare it with the other guitars on the list and go for the lowest price, tax-free and free shipping. You can do the comparison by initiating the buying process but stopping short of the final phase.
Then compare the same guitar on eBay.
My Amazon Sample Search
This result is my own sample search from Amazon so click on the picture to check it out or to start your own search.


Fender Special Edition Standard Stratocaster Electric Guitar Black

On eBay:
Like on Amazon there are guitar stores/merchants that sell on eBay at a lower price.
These merchants can offer better prices because eBay will handle the selling process.
Individual merchants who sell guitars that have a competitive price.
These merchants usually have their stocks from store closeouts.
Individuals who just want to sell their guitars.
Guitar owners who want to slim down their collections.
Individuals who don't exactly know what they are selling.
Persons in possession of an electric guitar and try to sell it on eBay.
People are smart these days and always do research before they sell something, but sometimes it is far from perfect.
On eBay, it is a little unique as there is a  bidding platform which you can bid on a particular guitar. I do not recommend this to you especially if you are new to eBay.
The bidding process is complicated than it seems and you may not get the guitar you always wanted or maybe paying more than you should pay. There are professional bidders out there, so beware.
Let's concentrate on the buy it now option. When you do the search on eBay on a particular guitar model, do the search also for the variation of the model name.
For example; Gibson Les Paul Standard, search also for Gibson Le Paul Standard or maybe Gibsun Les Paul Standard. Maybe there is a Granny out there trying to sell a vintage guitar but misspelled it on the listing.
There are gems on eBay, and it is up to you how to find it, but you should also be wary of the scammers on eBay.
When you see a new seller without feedback, and selling only one item on eBay, stay away as it is very risky to buy from this seller.
If you see a badly misspelled guitar brand and you see other items from the seller that looked like from an estate, investigate further as it could be your gem.
Check also the profile of the seller by checking the how many feedbacks they have and what is the percent of positive feed backs.
Authorized dealers with lower feedback rating is a no no because it means they are not doing their job.
My eBay Sample Search
This is a result of my sample search which is a good deal by all means. This is about a $100 cheaper than the retail price of $600.
A black Fender Special Standard Stratocaster with a price of $499.99 tax-free on some states and free shipping from an authorized Fender dealer Musician's Friend.
This guitar is brand new. So click on the picture to check out my search or to start your own search on eBay. Happy shopping!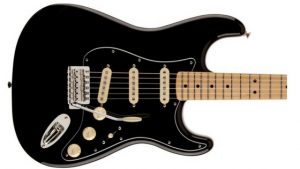 Conclusion
I picked two guitars of the same model for comparison so you will know that by just doing the right search you can save money.
Feel free to ask questions, post comments or subscribe to my email list to be the first to get the updates.
You may also visit me so I can answer your questions directly at Wealthy Affiliate.com as it is where I hang out with my buddies most of the time ( link to my profile page ).