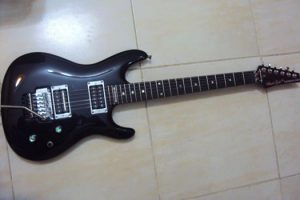 Custom Project
This project started with a junk Ibanez Joe Satriani Model Guitar. The Frets were worn out, and the neck is in a very terrible shape.
I changed the frets to  Super Jumbo stainless frets and repainted the neck with black lacquer and clear coat. I also changed the logo to the band's name as per the request of the owner.
I  upgraded the tremolo to an FU bridge with a Brass Tone Block . High Tension Noiseless Springs. Brass Spring Claw and Black Box Tremolo Stabilizer is also Installed.
The electronics are top notch. DiMarzio Crunchlab pickups on the bridge and DiMarzio LiquiFire pickups on the neck ( John Petrucci's favorite for a very long time).
Even the wires are silver coated and Sprague Vishay Capacitors are installed. The potentiometers are CTS Push -Pull for coil splitting.
This guitar plays like a dream and one of the best project I have done so far except my personal guitars.  Mine first, lol.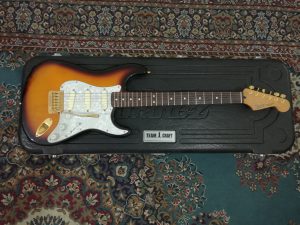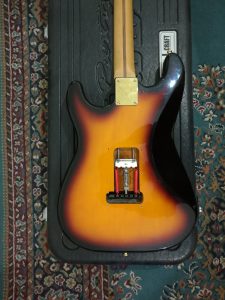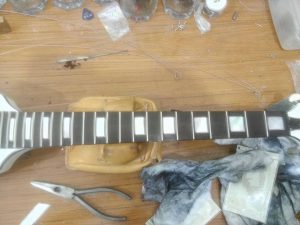 Mother of Pearl Inlays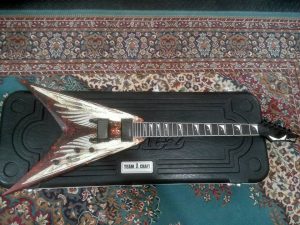 Fret Dressing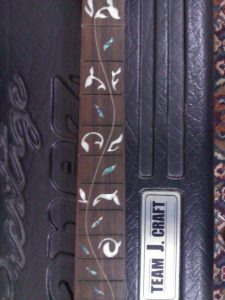 Ready for Stainless Frets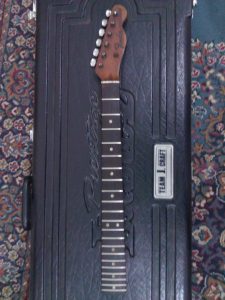 Rise From the  Dead.