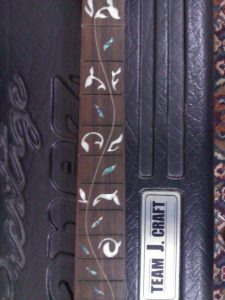 Nickel Silver frets or normal frets is the industry standard, and they wore out easily. Stainless Steel Guitar Frets are much harder thus will not wear out for a long time even lasting longer than the guitars lifespan.
When polished they are very slick thus a lot of players are saying that  "it's like playing on ice."
I have done a lot of Stainless Steel Guitar Frets re-fretting jobs, and customers are happy with it. The only drawback is it is very hard to work on, and the tools wear out easily.
If you have guitar fret buzz on Stainless Steel Guitar Frets and you need fret leveling it will cost you more money because the technician will charge you more considering the hardness of the material.
That being said, I still will never go back to standard frets. All my personal guitars have Stainless Steel Guitar  Frets, and for me, it is a lot easier to play on Stainless Steel  Guitar Frets than on standard frets. The only thing that would surpass it is titanium frets but it is not on the market yet.